Mental Health Books: Reccos from Author and Editor Himanjali Sankar
Mathematics has always let me down and I find I listed 6 books when asked for five but decided to go along with it since couldn't decide which one to eliminate. The books are ordered chronologically according to year of publication.
The Yellow Wallpaper (1892) – by Charlotte Perkins Gilman, is a novella that was written over a hundred years back. A young neurotic author, is being looked after by her authoritarian, loving husband and struggles with feeling grateful towards him for all the care he takes of her. Her mind starts breaking down and the room in which he's confined her so that she gets enough rest becomes a terrifying place of delusion and morbidity. It was the first book to clarify, for me, what feminism, mental health and creativity, are all about – it's never quite left me though I read it some decades back.
Wide Sargasso Sea (1966) – by Jean Rhyss is a feminist, anti-colonial response to the representation of the mad woman in Charlotte Brontë's Jane Eyre, a prequel written over a hundred years after the popular classic was first published. This slim novel traces the childhood of the wild and marvelous Antoinette who grew up in the Caribbean and fell in love with young Rochester who wooed her and took her off to his home in England. An inventive and unusual backstory of a woman who is a cameo in Jane Eyre, as Rochester's mad wife, Bertha Mason, locked away in the attic, a figure that typically evoked fear and distaste rather than empathy.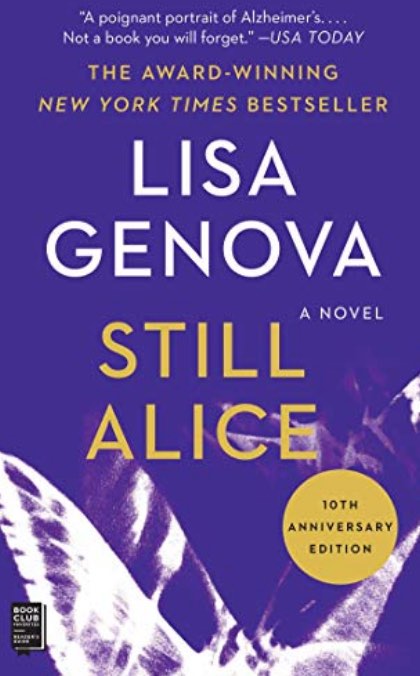 Still Alice (2007) – by Lisa Genova, is a novel about Alice, a successful woman who at 50 suffers from early onset Alzheimer's. I believe I would have loved this book at any stage of my life for the nuanced and beautiful storytelling but I read this at a point when I was struggling with understanding what my mother, an Alzheimer's patient, was going through. Deeply researched, unbearably moving, powerful and real, it lays bare the limits of the human mind and our ultimate failure to control it.
Elizabeth is Missing (2014) – by Emma Healey, a quirky psychological mystery where an elderly woman in the grip of dementia, confused by her memories, desperate to find her best friend who she believes has disappeared, ends up resolving untenable truths and an unfinished story from decades back. The woman, suffering from dementia, is feisty, heartbreakingly independent as she struggles with forgetting, ageing and memories that won't go away.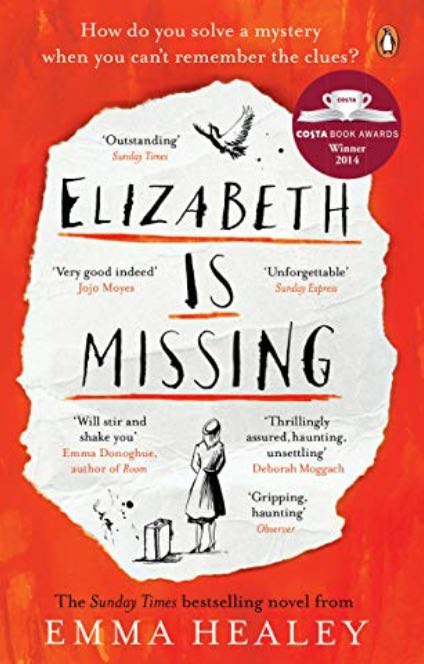 All the Bright Places (2015) – by Jennifer Niven, is one of the saddest and loveliest young adult novels, both dark and life-affirming. It's a book about love, friendship, depression, and Augustus Finch, funny and charming, is one of young adult fiction's enduringly memorable characters.
Goodbye, Vitamin (2017) – Alzheimer's has my heart so here's one more about a young person recovering from heartbreak, who returns home to a father who is struggling with dementia. Quirky, funny and ultimately heartwarming, this is a book about reconnecting with family in ways that are odd and important.
About the Author: Himanjali Sankar is an author, including of memorable titles like Mrs C Remembers and The Lies we Tell, as well as The Stupendous Timetelling Dog. She also works in publishing, as editorial director at Simon & Schuster India.