Affirmations: I Let Go of Guilt and Doubt
By Adwaita Das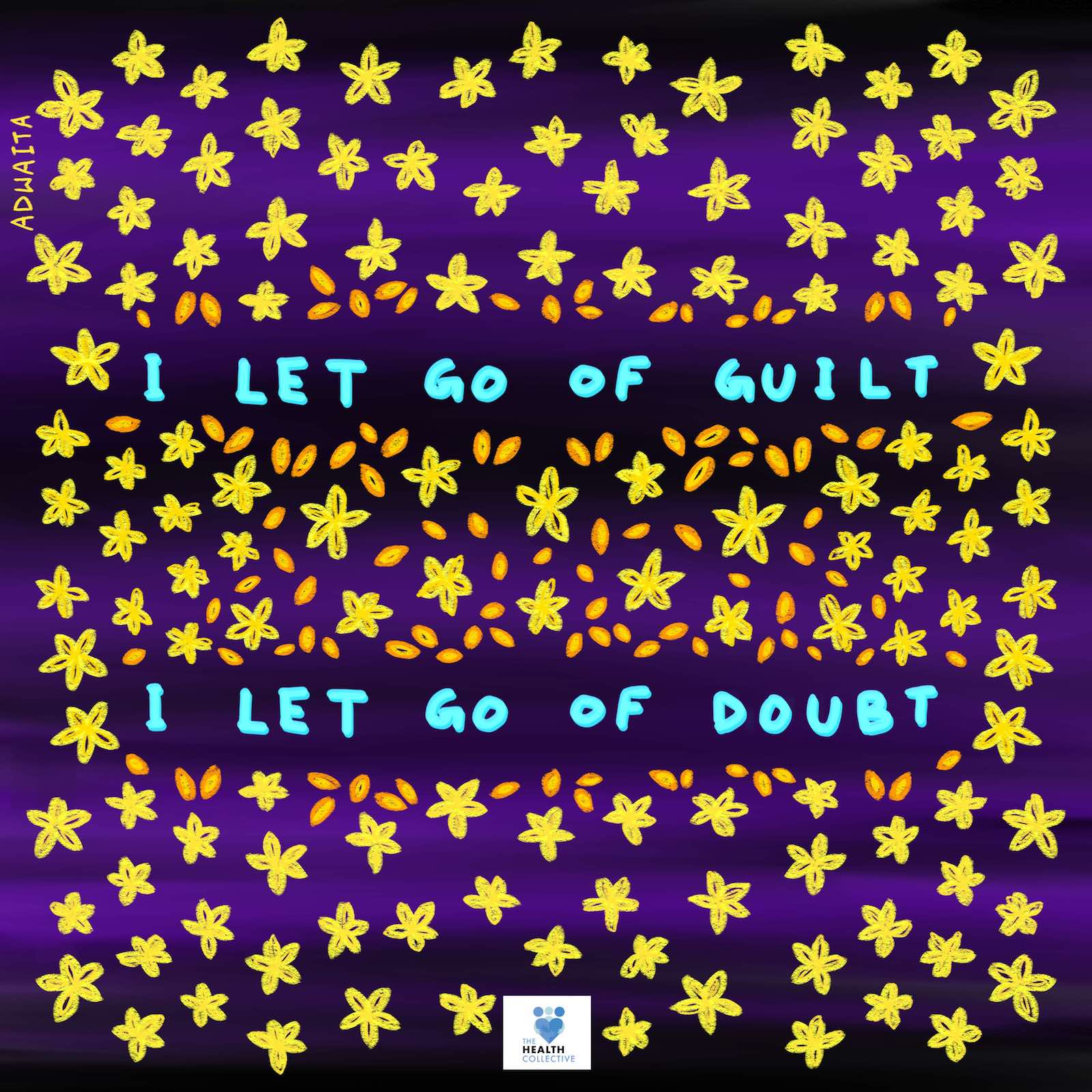 Doubt and guilt are so deeply ingrained in social systems; they can hound us and disrupt our entire lives. It is time to let go of doubt and guilt. It is time to truly step into the magnificent power of being our confident selves. Affirm the above to release limitedness and receive greatness!
About the artist: Adwaita is an author-filmmaker-artist. Her books Colours of Shadow, 27 Stitches, and Songs of Sanity deal with mental health awareness. Karon Kolkata Ebong Onyo Golpo, her debut feature film, is ready for release. She is currently creating art to share good vibes, and writing epic sci-fi fantasy to make mindfulness the coolest thing!
Disclaimer: Views expressed are personal. Material on The Health Collective cannot substitute for expert advice from a trained professional.