Affirmation: I Allow Myself to Express Myself
By Adwaita Das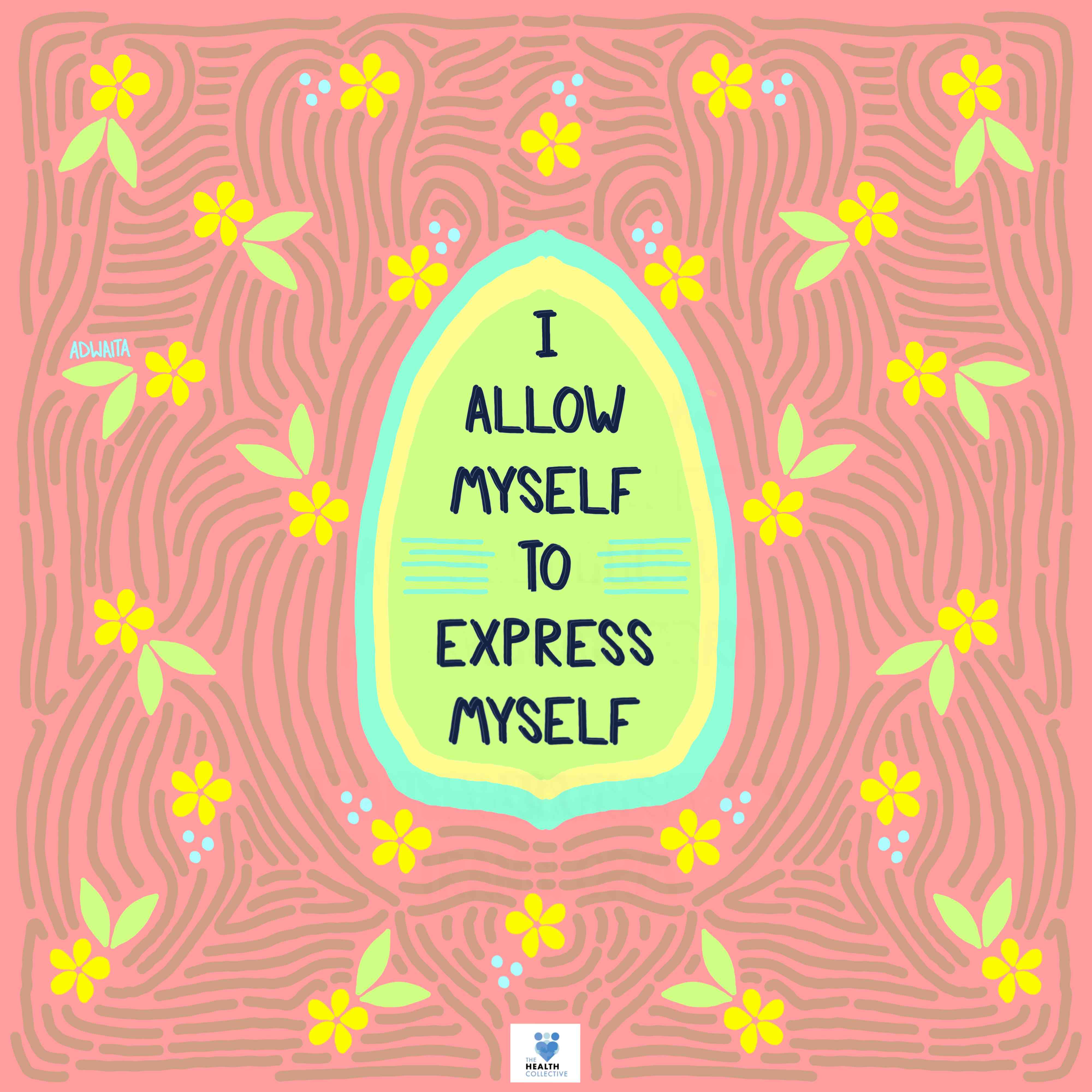 In this evolving world, we are adjusting to changes, reorienting ourselves in spaces. It is essential that we express our truth. The truth can bring revolution. The truth can heal.
Check out more Affirmations by Adwaita Das right here and in our new book Young Mental Health, for sale at an introductory discounted price (initially as an e-book)
About the artist: Adwaita is an author-filmmaker-artist. Her books Colours of Shadow, 27 Stitches, and Songs of Sanity deal with mental health awareness. Karon Kolkata Ebong Onyo Golpo, her debut feature film, is ready for release. She is currently creating art to share good vibes and writing epic sci-fi fantasy to make mindfulness the coolest thing!
Also see: