Affirmations: I Accept Comfort
By Adwaita Das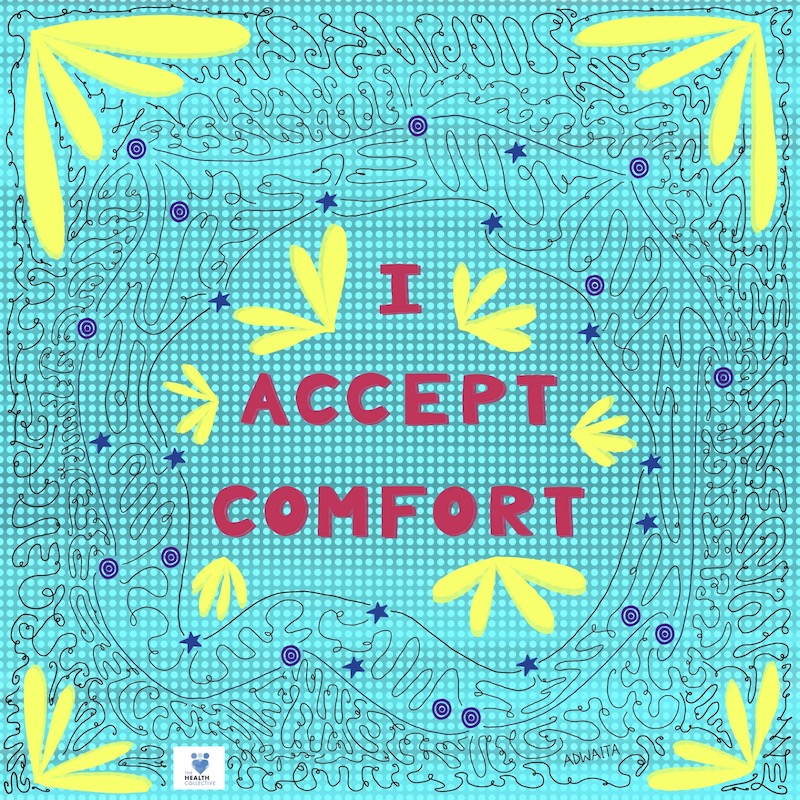 The glorification of discomfort looms large. Fear of comfort lurks in the hearts of humans. Remember, discomfort can be an addiction. A state of discomfort can become a comfort zone, sending people into panic if things start getting good. There is a way out of the trap. Each of us wants to live in wellness. For this to happen, one has to accept comfort with an open mind.
Disclaimer: Views expressed are personal.
About the artist: Adwaita is an author-filmmaker-artist. Her books Colours of Shadow, 27 Stitches, and Songs of Sanity deal with mental health awareness. Karon Kolkata Ebong Onyo Golpo, her debut feature film, is ready for release. She is currently creating art to share good vibes, and writing epic sci-fi fantasy to make mindfulness the coolest thing!