It's Time to Pay Attention: India's Biggest Public Health Crisis is Suicide
By Mohit Dhingra
Statistics don't usually justify the on-ground scenarios and the complexity of an issue but here are some anyway.
India saw a jump in the number of suicides to a total of 230,314, as submitted by The Lancet Public Health, 2018. 1
For the age groups of 15–29 years and 15–39 years, suicide was found to be the most common cause of death. India makes up for nearly 37% of global female suicide deaths and 25% of global male suicide deaths.2
Almost 13.7 per cent of India's general population has been projected to be suffering from a variety of mental illnesses and 10.6 per cent of this requires immediate intervention, according to the National Mental Health Survey 2015-2016 conducted by NIMHANS. 3
(Editor's Note: For anyone feeling desperate or having suicidal ideation please reach out for professional help. Some helplines for India are listed here)
Not to belittle any issue or take its sense of gravity away from it, the number of deaths due to HIV/AIDS (62,000 in 2016) and maternal mortality (45,000 in 2015) when combined, fall short of the total number of deaths caused by suicides in India, by an enormous margin. Despite this, we're failing to recognise and act on the issue as a major public health crisis that the country is currently facing.
Suicides are caused by a myriad of factors including socio-cultural dimensions along with the obvious psychological element to them. Huge debts in the agriculture sector coupled with crop failure leading to farmer suicides, prolonged illnesses, discrimination against minorities, dowry, rape and domestic violence issues (amounting for about 4% of total suicides). 4 and student suicides due to burnouts and excessive stress faced (6.7% of all suicides, according to the NCRB data of 2015) 5
Talking about and taking major steps on a nationwide level for suicide prevention in a multi-dimensional approach becomes pertinent in such a scenario.
On being asked about the need of the hour when it comes to revamping and bridging the gaps in the mental health landscape of the country, Kamna Chhibber, the head of the Department of Mental Health and Behavioural Sciences at Fortis Healthcare tells The Health Collective, "There are numerous gaps but perhaps the ones needing the most urgent attention include bridging the 800% gap in the availability of treatment providers, looking at enlisting and training other specialists working in allied fields, continually revamping the mental health act which still needs to plug in many loopholes, do push for the reforms in the insurance sector to provide financial assistance, making people aware of their rights and provisions as per the current mental health act and focusing on preventive aspects like focusing on life skills enhancement."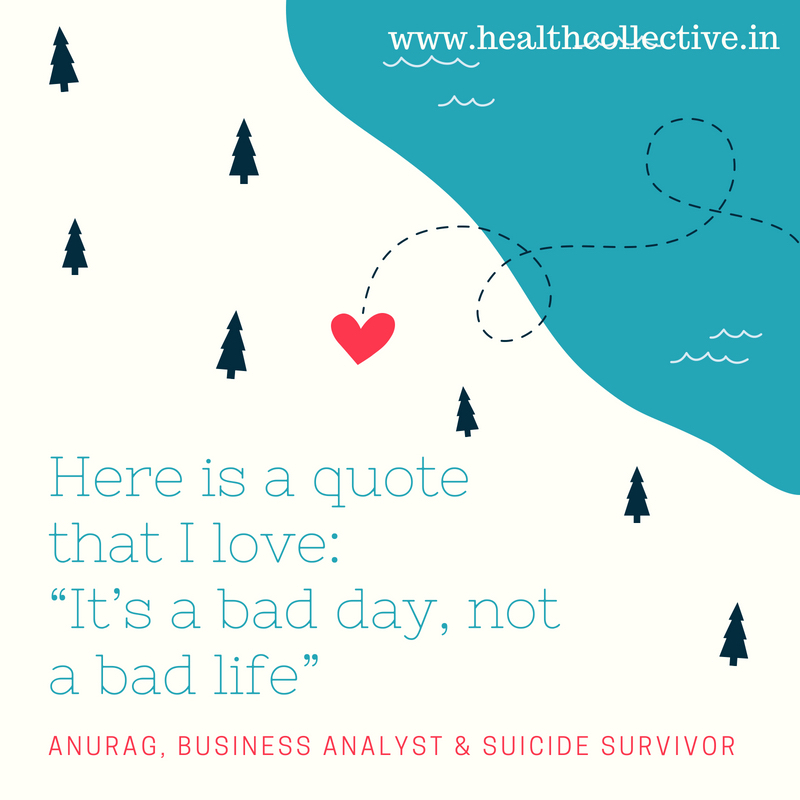 At the same time, it's vital to break stereotypes and the stigma that surrounds the general notion of mental health, empower those who are suffering from such issues so that no one feels put down or alienated, to eventually see ourselves as a society, starting to treat and value our physical and mental health equally. One of these misconceptions being that suicides are not preventable. Nothing could be more far off from the truth. Suicide prevention while very possible, requires as much of an understanding of suicides as the skill sets to help the case. 
One of the major tools to help emergency scenarios are suicide prevention or crisis intervention helplines. Studies have shown that helplines can be a viable option when it comes to helpling de-escalate emergency situations. 6 7
A helpline of such nature must ideally be available 24×7, trustworthy or reliable in terms of their proficiency, scalable and great at communication or maintaining visibility.
Out of the 20+ organisations that offer a helpline for emotional support during mental health emergencies or for suicide prevention, only 3 are available 24×7. These helplines are extremely relevant to the youth of India as suicide is the leading cause of death in the 18-29 age group; most suicides in India are by people aged below 44 years and time is the most important factor for first responders to get to work and help de-escalate the situation in such cases. That implies suicides affect India's youth at schools, universities and corporates, but also their friends and families…and hence the nation's economy the most too.
Akhil Maheshwari* (name changed), a 28 year old based in Delhi told The Health Collective, "I think there are companies out there which legit care for their employees' mental health. On the other hand there are companies which upon encountering a case, would see if you're expendable or not, and if it would become a PR nightmare for them or not if they don't care for it, and proceed accordingly thereafter. However, most companies have ulterior motives that shape if and how they go about acknowledging and attending to the mental health of their employees."
A small survey taken at one of India's leading universities found some astounding results. Anxiety attacks and panic attacks, negative reaction to substances, suicidal thoughts, inability to focus and carry out daily chores and self harm were some of the major categories of issues that people considered as a mental health emergency. 73% of those surveyed had either experienced or encountered a mental health emergency in the past. On facing such an emergency, 64% of respondents chose to reach out to their friends for help, 32% resorted to professionals while a staggering 67% decided to handle it by themselves.
On the other hand, a meagre 3.7% decided to reach out to a mental health emergency helpline. When asked if ​a helpline of such nature would be helpful in dealing with mental health emergencies, help de-escalate them effectively and if their university needed one, over 91% of people answered yes. (While this survey was done on a small sample size of ~300 university students, the results are quite eye-opening.)
WHAT NEXT?
Many advocates for change would agree that we need a national helpline. Something that we could build upon while working towards a national helpline is the fact that anyone, post-filtering for communication skills and attributes like empathy, can be trained to effectively man a helpline of this nature. 8
This will prove critical as India currently has roughly a ninth of the mental health workforce than what is immediately required, let alone what our nation should ideally have. Enabling people with knowledge about psychological first aid and gatekeeper training is hence of prime importance in the grand scheme of things.

But what would be that 'grand scheme of things'? There is no denying that India needs a comprehensive national suicide prevention strategy. But a suicide prevention plan at the state-level is vital too. This is because the suicide rates, the demographic and the context, depending on factors like age and gender, prevailing in states, vary vastly. The southern states of Kerala, Karnataka and Tamil Nadu have a suicide rate of over 15 (per 1 lakh people) while states like Punjab, UP and Bihar have a suicide rate which is less than 3. 9
Maharashtra and Telangana have the highest number of farmer suicides in India. On the other hand Kota has had a long prevailing history of student suicides.
However, the lack of political will to create and execute these strategies and other initiatives, despite advocacy from mental health professionals across the country, is infuriating to say the least. At present, India has allocated a mere total of Rs. 40 crore to the National Mental Health Program out of the Rs. 62,398 cr outlay for the health sector, in the Union Budget 2019.
CONCLUSION
Look at the person right in front of you. We wish you good health, but if either of you had a panic attack right now, think about what would you, what could you possibly do. One – ​We haven't been trained and don't know how to deal with a mental health emergency. And two – If you're not relatively privileged to have a therapist on speed dial, chances are ​one wouldn't know where or how to find help either​. This needs to change. And we won't stop until it does.
Note: If you have suicidal thoughts, seek help immediately. Here are some helplines:
Sneha India: 044-2464 0050/044-2464 0060 (24×7)
Vandrevala Foundation: 18602662345 (24×7)
iCall (TISS): 022-25521111 (Monday to Saturday, 8 am to 10 pm)
More suicide prevention helplines in India are listed here


About the Author: An alumnus of the Young India Fellowship, Mohit is a theatre artist, spoken word poet and a street photographer expecting to launch his performing arts series in December 2019. He has been working to set up a 24×7 mental health emergency helpline. If you feel that you'd want to collaborate or contribute to the cause in any possible capacity, do reach out to him at mohit.dhingra@alumni.ashoka.edu.in.
Disclaimer: Material on The Health Collective cannot substitute for expert advice from a trained professional
Feature Image from rawpixel.com
Sources