The Freedom Series: Coming to Terms With Your Sexuality
By Devanik Saha
First, a shocking reality check. Two of every 3 queer persons reported hearing homophobic comments in their workplace, according to this 2016 LGBT Workplace Climate Survey, conducted by the Mission for Indian Gay & Lesbian Empowerment. That's not a statistic to be proud of, and one that many of us cannot afford to ignore. But people inevitably feel pressurised to hide their real selves.
"The biggest challenge for me was to pretend that my sexual orientation was straight, when it was not. This was because bigotry was a norm among close friends, peers and family. Even if I felt something, I could not articulate it, " Smriti Singh, a development professional from Delhi, tells The Health Collective. 
Aarul Mathew, an artist from Delhi, says that it's misguided myths about homosexuality that prevent them from coming out. "I have always been confused about sexuality and I am still not sure. However, if I have to put a tag, I would call myself a bisexual…Talking about it openly becomes difficult as one has to give a second thought before blurting out your sexuality," says Mathew. "There are some similar aged friends of mine who feel being gay is a disease. In their minds, a gay person can take some pills and magically change into being straight. Telling your relatives or family about the same is a big no for now. I am still waiting for a day when I can openly introduce my girlfriend as mine."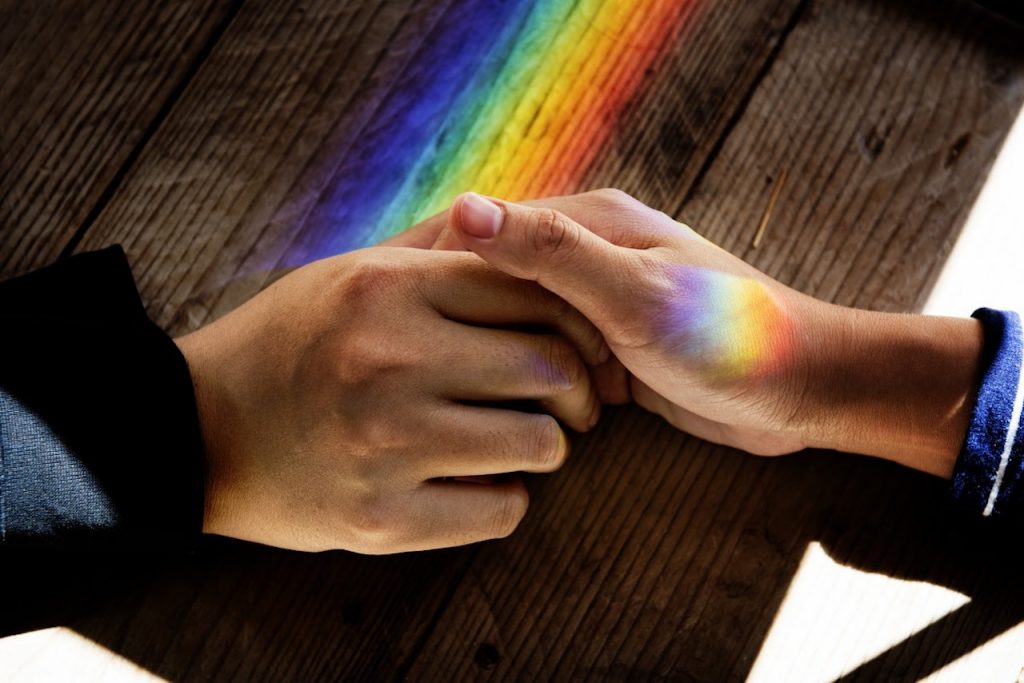 Pratyay Malakar, a gender studies student from Chennai, stresses on the importance of self-acceptance. "The most important thing for any queer person is self-acceptance. If you accept who you are and who you are not, 50% of issues (such as body shaming, bullying) will be gone, as this self-acceptance is a strong and powerful tool."
Of course, that's easier said than done. You can read more in our Freedom Series for some first person accounts on some of the very real challenges.
"Growing up queer in India is a big challenge as lack of societal and family support keeps you will make you think before coming out. However, I was very lucky and fortunate, that I have got people around me who are very empathetic and accepting. This support gives the person the power to grow up physically and mental strength," says Malakar.
Lack of peer support can lead to serious consequences. 52% of gay men without peer support face violence, according to this 2016 survey conducted across five Indian states by Swasti Health Resource Centre. Dr Kersi Chavda, a consultant psychiatrist at the Hinduja Hospital and Sir HN Reliance Foundation Hospital, concurs with Singh, Malakar and Mathew's experiences, and strongly feels that our homophobic society is a huge problem. "Howsoever broad-minded your parents may have been, it is unlikely they have been aware of LGBTQ+ issues. With this ingrained homophobia, if you find that your sexuality is different and you are attracted to same sex people, you start getting uncomfortable," says Dr Chavda.
"You watch movies, go out and find that you are attracted to persons of your  gender and this really freaks one out. This whole process leads to anxiety, depression and maybe suicidal thoughts. When you finally accept your 'different' orientation, you will talk to someone about it, but it takes a long time," adds Dr Chavda.
Apart from homophobic attitudes, lack of role models is also a huge problem, says Dr Malay Dave, a consultant psychologist from Mumbai. "Most importantly, queer individuals don't have role models who have been accepted by the society whom they can look up to. Many of them remain quiet as they are not able to fully explain on what's happening or why it is happening. Thus, this quietness leads to depression, turmoil and anxiety," he tells The Health Collective.
The lack of sensitivity among mental health professionals can also be disastrous.
Malakar highlights the challenges he faced with his counsellor. "Counselling needs to include empathy as a core skill, because when it comes to LGBTQ+ issues, I don't think people still feel safe to come out to counsellors. When I met my first counsellor, and shared my thoughts, (though) she said, 'These feelings are not something right.' I was shocked to hear this. If a person is already fighting with themselves, such replies by counsellors will take them 10 steps backward and can make them feel suicidal. Mental health professionals and counsellors need to be sensitised."
Singh from Delhi has similar concerns. "During first few years of therapy, I did not mention to my doctors and counsellors about my sexuality at all, because I was conditioned to believe it was a non-issue. But the real reason was that I was scared of being found out," she tells The Health Collective. "Therefore, my counselling focused around my performance issues, which were actually not as intense as my internal battle with my sexuality. Finally, at age 24, one doctor actually ventured to ask me if I was in a relationship. When I said no, that is when he started probing and this issue came out, and now my therapy is focused on my actual needs and priorities."
GETTING HELP: iCALL's crowd-sourced list of mental health professionals includes those friendly to the LGBTQ+ community
Dr Malay Dave, a consultant psychologist from Mumbai, stresses on the importance of asking questions and having frank conversations. "When any adolescent comes to me, I always ask them questions in depth. As this is an age of experimentation in things like drugs, sex and relationships, it is important to delve deeper and conversations are the window to an individual's mind. While some of them are open, others are not, but as a psychologist, I make it a point to ask questions and be more accommodative," said Dr Dave.
Mathew, the artist, says that in addition to confusion around her sexuality, she's felt confusion about gender choices. "During my teenage years, I was a tomboy and always had a problem with gender issues. For instance, when I went for shopping, the shopkeeper asked "Who is it for? Girl or boy?"" 
These feelings of confusion about gender choices leads us to a critical question: Does biology determine gender choices? "Increasingly, research is showing that certain parts of the brain of homosexuals are genetically and anatomically different. It appears that there are biological determinants of sexual orientation. There are other factors too such as environmental and social factors (if you are sexually harassed or beaten up), it can affect your orientation too. But you are born the way you are sexually," says Dr Chavda.
Genetics and environmental factors are important determinants of homosexual behaviour, according to findings from the world's largest study of twins in 2008. Of all cases studied, genetics accounted for around 35% of the differences between men in homosexual behaviour and individual-specific environmental factors (that is, not societal attitudes, family or parenting, which are shared by twins) accounted for around 64%.
Dr Dave, however, has a differing view.  "We have studies on changes that are found in the brains of homosexual individuals. These studies have been conducted since the 1980s and 1990s. However, these studies are varied and therefore, it becomes difficult to draw concrete conclusions. A lot of research needs to be done to establish concrete linkages between homosexuality and biological determinants."
There are regions in our bodies which contain genes that may play a role in male sexual orientation, according to this 2017 study. However, Alan R. Sanders, lead investigator of the study, is quoted as saying, "We're far from identifying 'the gay gene' or anything of that kind. "A study like this isn't really designed to establish whether there are genetic contributions. It's more like it's a given that there are genetic contributions, and what we're trying to do is map locations of genes that may be influencing the trait."
Disclaimer: Views expressed are personal. Material on The Health Collective cannot substitute for expert advice from a trained professional.