Silver Linings Playbook: What Food and Fitness Can Mean Now
By Neha Bedi
As a teenager, I was often asked by my father; 'Do you eat to live or do you live to eat?' Born into a Sikh family that loves eating till they drop, this resonates so much with me now. Never have more of us thought so carefully about what we're putting into our bodies, as much as how we're eating – stress eating or binge eating or reverting to comfort foods, are all things many of us are familiar with.
This pandemic has forced us to rethink our health overall, and also the food we eat –  it hasn't just affected our relationships with our near and dear ones, it has forced us to re-explore our relationship with Food, our most basic source of nourishment. COVID-19 saw all sorts of health supplements, vitamins, and countless health accessories flying off the shelves. We went back to our roots to explore immunity-boosting ingredients that our grandparents used regularly. Countless weight loss transformations were well documented on social media. With innumerable 'before' and 'after' pics, just when you thought someone couldn't do it, they went ahead and did just that. So what is it about the pandemic that forced people to think before they eat? What forced them into becoming better versions of themselves?
Mumbai-based nutritionist Zeba Sultan tells The Health Collective: "Initially, the food trends were towards the unhealthy side. Since the mortality rate was extremely low during the start of the pandemic people took it rather lightly. However, as soon as the mortality rate became higher and the dangers became evident, the approach towards food changed. People started eating healthier and started experimenting with various food immunity boosters."
With gyms and sports centres shut indefinitely during the lockdown, people looked at alternatives. Suddenly there were more cyclists than two-wheelers on the roads. Buying a cycle felt like an absolute necessity and the shops were more often than not sold out!
More people took to running and yoga outdoors to get fit. The sale of fitness accessories has probably never seen such a huge jump on platforms like Amazon and offline brick and mortar stores. Gym fanatics like yours truly made mini home gyms with dumbbells, kettlebells, bands et al. Might I add that I do remember looking at my weights collection almost lovingly once I was done buying!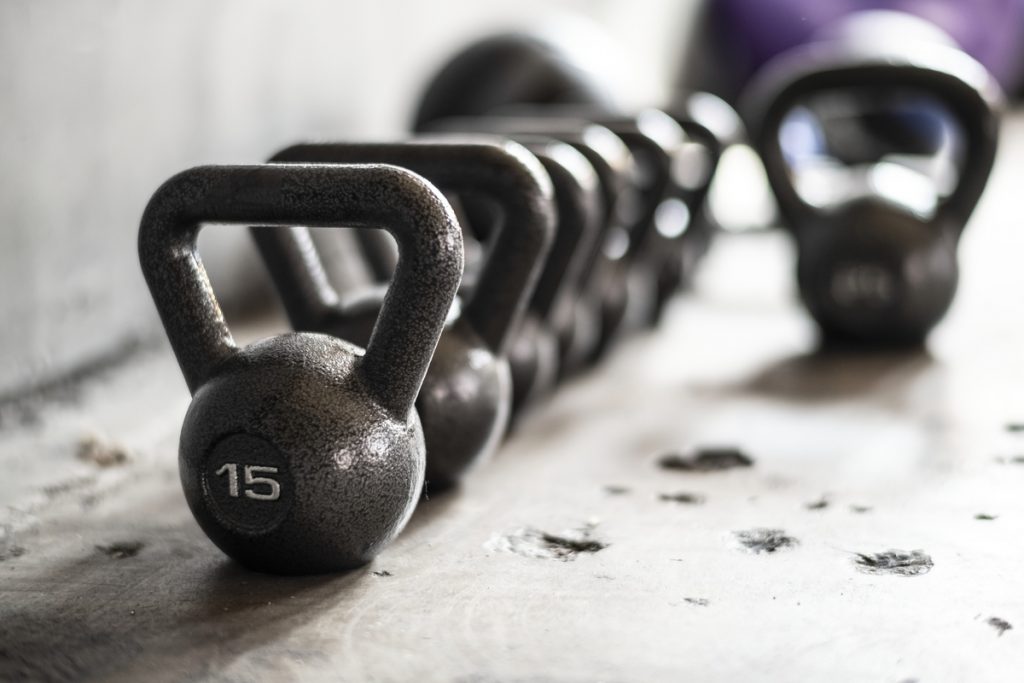 And it wasn't just me. Arun Singh, a Delhi-based freelance health and wellness coach feels the fitness industry has gone through a major shift since the pandemic started. "The biggest change has been the shift in mindset. People were scared to go to crowded gyms where the chance of infection is high. They preferred smaller studio setups where 1:1 training is possible and only by  appointments," he tells The Health Collective. 
"Secondly, with WFH becoming a norm, people took to working out from home with a personal trainer on a Zoom Call. There was also a huge demand for home-based equipment in the first wave. There is a huge emphasis on mental well-being now, and not just physical." 
So while the pandemic took all sorts of curves and turns, so did our grocery shopping. We were shopping for healthier wholesome ingredients as a result what was on our table and on our plate was an entire lifestyle choice and we were giving ourselves a pat on the back. All of a sudden I was part of conversations about buying and cooking healthy. I too was shopping for immunity boosters and superfoods online, making shakes and smoothies with wheatgrass and what not! My friends became home chefs churning out everything healthy from ice creams and desserts to the humble bread. There was a new debate in town: Where to buy the best Sourdough?
With new variants of the virus emerging every few months, uncertainty on all of our futures, let alone the future of gyms and the hybrid work model, people have learnt to acclimatise and reschedule their workouts, fitness plans and food choices. The new adage is: Work out smarter not harder.
About the author: Neha Bedi; a former TV presenter, is a Delhi-based writer and a fitness enthusiast. She is a former rally driver and trained in krav maga.
Editor's Note: The pandemic has up-ended so many lives, and created so much chaos, that any one piece will not do justice to what people have been going through. At The Health Collective, we know that it's a huge privilege to be in a position to think about things like fitness, home gyms, working out, the kind of food we eat, when sometimes the challenge is even putting food on the table. Through our series we have been looking to reflect ever-more voices and provide a safe space for conversations and thought-starters – do feel free to share your thoughts with us and let us know if you would want to share your experience, or would like to hear about something in particular.
You could also check out our Loneliness series, starting here
Feature image by Rawpixel.com
ALSO READ: