PSYCH-Ed: Talking Positive Mental Health, One School at a Time
By Dr Samir Parikh
Having closely worked in the field of Child and Adolescent Mental Health with various schools over several years, we have realised the necessity of understanding the kind of problems faced by children and adolescents from their perspective itself.
In fact, given the reality of our existing educational systems, which largely seem to be centered around focusing on academics, it is not surprising to see an over-exaggerated importance being attached to getting high marks. As a consequence, it is typically only the students who are being able to perform at par with certain academic standards, who tend to feel good about themselves. Furthermore, it is extremely common for almost every school to have instated certain activities or ceremonies to reinforce children who seem to be excelling at their academics. But in this process, often the needs of a larger majority of the student population do not tend to get addressed, primarily because of the focus being solely on the set parameters of excellence. Therefore, it is our realisation that in order to have a true impact, we need to be able to reach out to the children and adolescents on a large scale, aiming at a maximal impact at all levels.
Based on the close interactions we have had with adolescents… one of the most important factors that can be evidenced as playing a major role on their lives is the key influence of each other! Peers play a significant role, and this does not come as a surprise.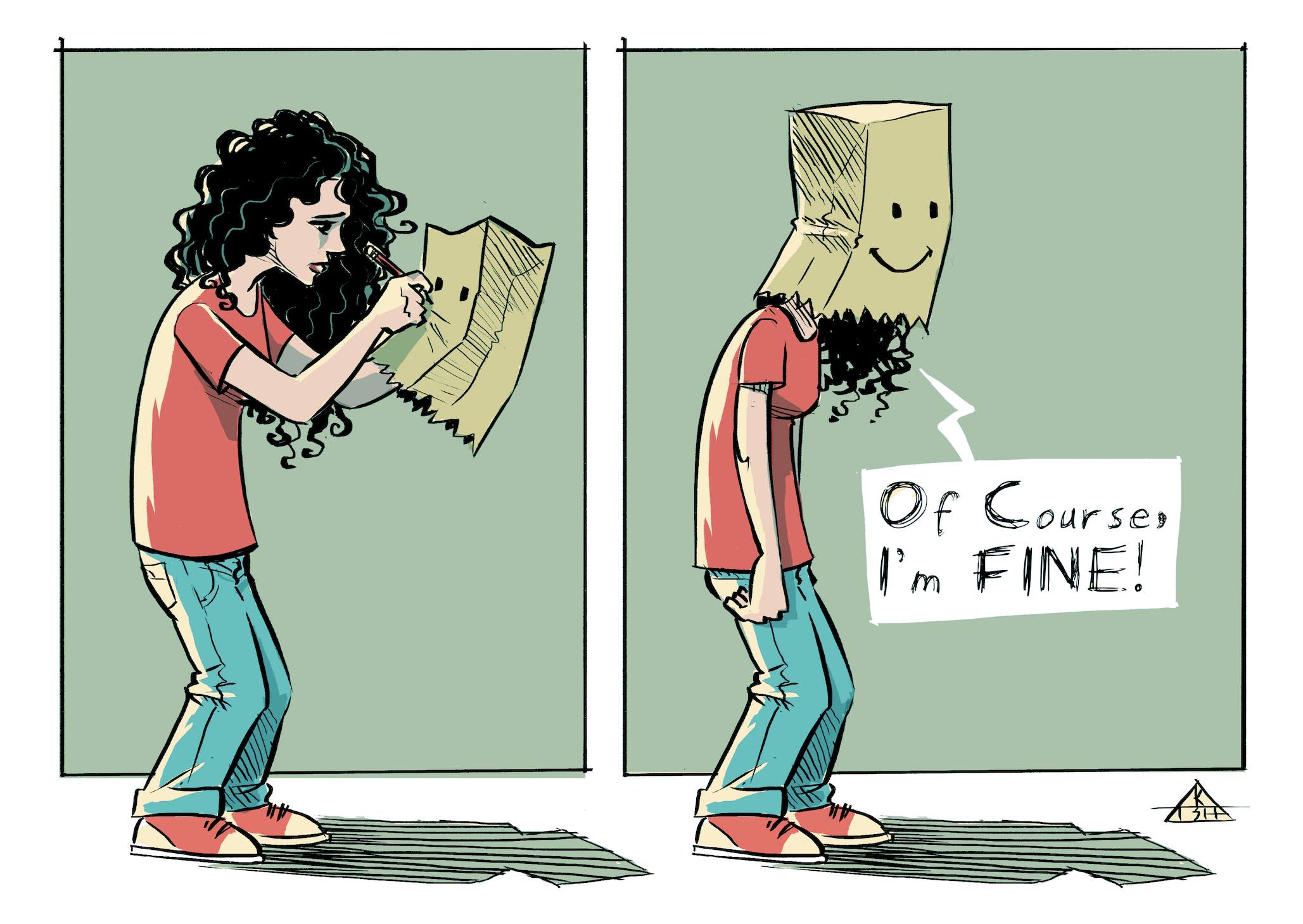 Peers tend to be one of the most important aspect of an adolescent's life, as they seek friendship and companionship, and also tend to rely on seeking their approval. Adolescence is typically marked by a conflict, as they are drawn towards conformity but at the same time, they want to find their own identity. Our initiative of organising our Pro-social Peer Moderator Program emanated from such a rationale itself, with the objective of being able to encourage an application-based learning of life skills wherein students themselves become peer trainers and positive role models, in turn helping other children in their schools learn healthier forms of coping. In order to be able to impart such life skills training programs, and to be able to instill the children and adolescents with the right skills, it isn't only about simply teaching them the skill-set or giving them a talk or a lecture, or making them read or study a particular chapter; what is actually more beneficial is to help them learn how to use these skills in application itself. And such an experiential-based learning is a central tenet of our Prosocial Peer Moderator Programs.
Ranging over almost the past two decades, we have together been successful in training more than 5,000 peer moderators with skills like Media Literacy, Risk Behaviours Management, Exam and Study Skills, Aggression Management as well as Gender Sensitisation, amongst others. Our realisation and learning based on such an experience has been that when you encourage students to actually interact with peers and train peer moderators, the children actually end up doing a lot more. In fact, this became a learning experience as well as an encouragement for all of us when the students themselves came up with their own innovative and novel exercises and activities, and conducted them within their own schools, truly increasing the scale of impact at the grass root level.
For example, when we initiated the idea of working towards addressing bullying in schools, this initiative was also based on the feedback we got from both teachers as well as students we had been closely engaged with over the past few years. And again, we were encouraged to actually involve the students themselves into the process of preventing bullying, in order to actually have a more significant impact, rather than simply getting into a mundane classroom style interaction. Therefore, we launched the Bully to Buddy Program, with the objective of sensitising schools, parents about bullying and taking steps towards creating a Bully-Free School but based on direct training of the students themselves. In the process, we created Anti-Bullying Squads within the schools, as we have been successful in training more than 500 students to be a part of such squads, who take the initiative of conducting activities like poster competitions, debates, nukkad naataks, posts on social media platforms, as well as short peer training sessions, all of which have been instrumental in truly creating an awareness.
The responses and feedback we have received from the schools has indeed been positive, as such awareness-building seems to have actually translated into action, with children being able to identify bullying, report it, work towards standing up to the bullies, as well as reducing the prevalence of bullying within their own schools! Such feedback is indeed the kind of impact which encourages us, and further reinforces our determination as well as motivation to work towards multiplying our efforts, as well as our outreach to maximise such an impact across the population.
I have always strongly believed that mental health needs to be given the right approach, especially given the extent of stereotyping and (sometimes) discrimination about psychology as well as mental health. Within such a context, we initiated an exclusive quiz competition on Psychology, designed for students from Class XI to XII called PSYCH-Ed, which is currently entering its fourth consecutive year in 2019. PSYCH-Ed had started with around 200 schools in its inaugural year, reaching up to an overwhelming participation of over 800 schools from 300 cities last year. Interestingly, it's not only students with a background in psychology who were interested, but others were also keen to participate in this quiz. Witnessing such enthusiasm is indeed reflective of the potential significance of psychology intriguing young minds. The aim of this initiative was not only to make learning of psychology a truly fun experience, stimulating the children's interest but also helping ensure that the youth does not grow up to become adults like our existing society, whose stigma around psychology and mental health is deeply ingrained and internalised! Instead, these youngsters are likely to be able to recognise and further create an awareness and sensitivity towards mental health in the future years to come.
In conclusion, based on our experience of working with young children as well as adolescents over the years, we have realised how crucial these formative developmental years are. It further strengthens our belief and commitment towards ensuring positive mental health, especially for children and adolescents. We all must join hands to collectively work towards such a vision, with the government, Non-Profit Organisations, healthcare providers, educationists, stakeholders as well as role models of the society — all needing to come together. We need to encourage the optimum utilisation of all possible platforms to maximize the outreach and awareness, be it social media networks, the entertainment media, be it training the students, teachers as well as staff in schools and colleges, or be it reaching out to the community at large.
I believe that private-public-partnerships also need to be encouraged, so we all can direct our energies in addressing the stigma and discrimination related to mental health. Further, we also need to empower the children and adolescents, who shall be the torch-bearers of our future generations to be sensitised to mental health related concerns. I truly feel that what we have been doing at Fortis School Mental Health Program only amounts to a drop in the ocean, because the need is so much more. And therefore, it is important that more and more people are encouraged to put in our collective energies towards this vision of making a difference.
Disclaimer: Views Expressed are personal. 
Material on The Health Collective cannot substitute for expert advice from a trained professional. 
If you would like to share your story, do write to us here or tweet us @healthcollectif
Feature Image: By Baim Hanif on Unsplash