Mental Health and Music: Listen to the Song Andhera
Andhera is quite a beautiful, evocative song about a struggle with mental illness; as we know, it's also brave to share so openly what it can be like to deal with mental illness in India. We asked the artists, Bluesanova and Lil Todu, to share some of their own journey with us.
Song credits: Performed by Bluesanova and Lil Todu
Lyrical Video by Sour Turnipp
Music: Bluesanova
Recorded, Mixed and Mastered by Varun Shungloo @ South Block Studios, Mumbai
E-Interview with 'Lil Todu' and 'Bluesanova'

1. What can you share about the genesis of this song?
Lil Todu: Personally, this song was something that was meant to be for both of us. It would have ended up happening sometime in the future, if not now. Bluesanova sent me the song with the rough hook and music – immediately it felt right and I didn't really hold back when it came to expressing my feelings on the verse. It fell right into place. Everything I've rapped about was a result of what the music made me feel.
Bluesanova: I agree with Varun when he says that the song was meant to happen, it was just a question of when it would happen. Both of us have gone through our own share of mental illness and challenges, and, well, our art is born from the things we experience. I have bipolar disorder and there are good days and not-so-good days. But the struggle remains real.  As artists we need to speak out for issues that are close to our heart and speak about it.
2. Why do you think it's important to have more honest/ authentic conversations about mental health/ mental illness in India?
Lil Todu
: For whatever the reason may be, the average Indian has not been too open and receptive to mental illnesses, even to this day. Ailments like
depression
,
anxiety
,
schizophrenia
etc. are either not given much importance and people suffering from these ailments are really looked down upon. Very seldom are there times when the affected person is sympathised with. For whatever the reason may be, every mental illness is generalised and stigmatised in India, in my opinion.
All in all, it is just a lack of education and awareness which needs to be worked upon. Just like there are songs/movies about triumph, love, fighting for what is right etc., mental health awareness too needs to be spoken about and normalised in every way possible. It surely has to be given more importance and awareness about such issues should be spread through every medium possible, because until and unless these steps aren't initiated, problems like these will continue to persist in a developing country like India.
Bluesanova: The incidence of mental health problems is of an unprecedented scale in India. Add to that the lack of awareness and empathy both from the general public and health providers, the absence of facilities to identify and treat mental illnesses, low budgets and priority given to mental health challenges and social stigma. This gives us a large proportion of the population who are not having their mental health needs met. It is a major public health issue. Talking about it is a very important first step to begin doing something about it.
3. Anything about your own journey(s) that you would like to share?
Lil Todu: Through this song, we are trying to tell people that it is okay to experience such issues and also want to encourage them into improving their condition by going in for therapy. Just like we would go to a general physician for a physical ailment, going to clinical psychologists for mental issues is perfectly alright.
With that I would like to say that I used to be a complete wreck, not a very long time ago and that was majorly because I was in complete denial of my problems and conditions, but the moment I started addressing my issues and was made aware about them with the help of professional therapists and psychologists, things began to get better.
Slowly and steadily, my problems were worked upon with the help of medication, family/friend/peer support, counselling and self-effort. So personally, it has been quite the journey and an amazing learning experience. Presently, I'm doing quite well and would just like everyone to know that feeling better is a huge possibility if we work in harmony with everyone around us and improve ourselves on a daily basis.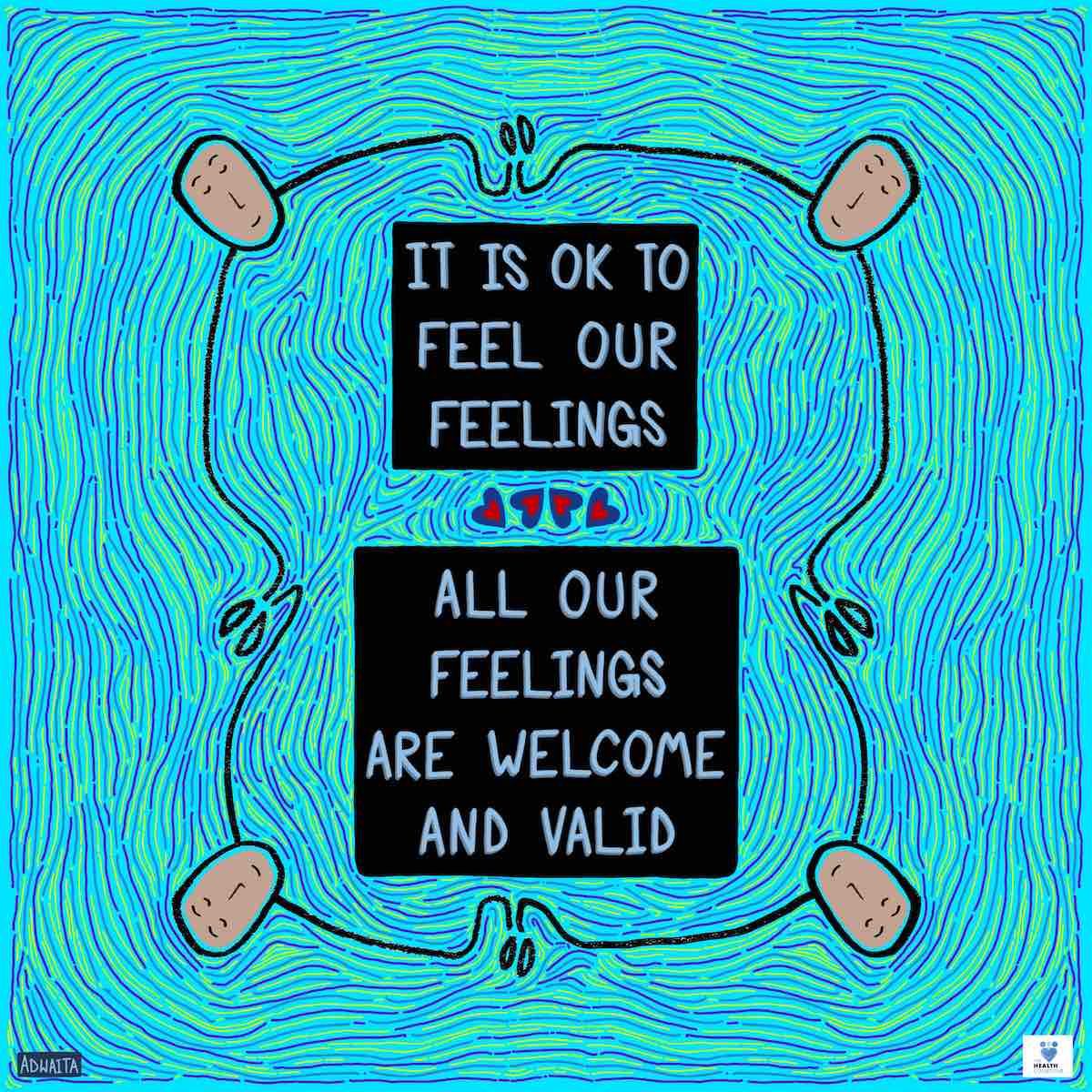 Bluesanova
: Both of us have been through our rollercoasters of
mental health
and I am happy that I have found the strength to be able to speak in public about it. I have hesitated in the past, not knowing how people would react. Speaking honestly about something like this makes me feel quite vulnerable at times.
But on the other hand I would want people who suffer from a mental health problem to know that things can be okay, things can get better, and at most times things aren't as bad as we feel in our minds.
It's important to take a step back, seek help, and help is available especially in larger cities and towns. The internet is also a great resource, with a caveat that one always has to be careful about your sources. A combination of medication, therapy and self-work has helped me come out a different and hopefully better person.
4. If you had one message for fans… or even your younger selves, what would that be?
Lil Todu: DO NOT feel victimised or let down in any way about whatever your problem in life may be. Be a fighter and have hope in the fact that you can come out of every negative situation. The power to improve our lives is in our hands. Let's not get bitter about the bad things in life that we have no control over. Let's be accepting and consciously work on ourselves daily. We can pretty much achieve anything in life with perseverance, sincerity, dedication and hardwork.
Bluesanova: It gets better! The first step to solving a problem is admitting you have it.
About the Artists / In their own words:
Bluesanova:
 Bluesanova is one of the top producers behind the fresh sound of indie hip hop in India. Blending powerful drums and addictive melodies with lush synths and sharp hooks, his sound is unmistakable and real.   A guitar player, vocalist and electronic musician – Bluesanova is one of the most unique voices to come out of Mumbai.
Lil Todu: Producer, Sound Engineer, Multi-instrumentalist and Vocalist. Lil Todu never sticks to textbook rap. His musical style comprises melodic vocal lines accompanied by varied beat styles. Alien to the gully scene, Lil Todu is one of the few musicians to have experimented with this new style of hip-hop in Mumbai.
Disclaimer: Views expressed are personal. Share your stories with us, if you like — Tweet @healthcollectif or mail us right here
Feature Image by RawPixel.com