Creating Art: From Self-Expression to Healing
By Jerin Jacob 
"This is SO overwhelming. I need my book! and my colours! I need to switch off, right now!"
We all have times when we absolutely, completely zone out and need a break, or rather, some me-time. 'Me-time' doing something or even absolutely nothing.
Listening to songs, writing down the lyrics, doodling along, adding a splash of colour here and there, imagining the visuals of the song, sketching them out, using stray pieces of paper to make tiny craft beauties… On I go on my exploratory adventure — at the end of every stressful day, I need to end with some art, in order to be able to get a good night's sleep. This has been me, right since my college days.
There have been times when my output is dark, bizarre, meaningless and there have been times when the output is happy, lovely and appealing. There have also been times when I have ravaged sets of paper in bouts of distress, frustration and phases of anxiety, only to slowly, steadily calm down and then use the same tools to create something beautiful, something that I end being proud of. For me, art aids and enriches my wellness quotient and at times, is even therapy.
Not surprisingly, I find that there is art for art's sake, art for self-expression, and art for well-being.
It is ideally, in our belief and in our capacity to create something, that we begin to live completely, transform ourselves and begin healing. Art-making, music, movement, writing, craft, theatre, and other forms of artistic engagements are the core examples of how creativity can be resorted to as a wellness practice. We 'make' something in order to feel productive and well. A few friends who create art passionately feel the same way, saying that art aids them too, being like that one 'go to person' we all need, to open up to and be ourselves with.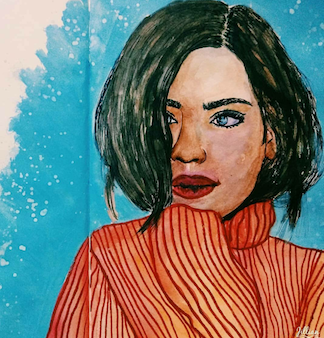 Twenty one year old Jillian Thottan says that while she doesn't always feel creative, she turned to art in a particularly difficult phase. "2016 and 2017 were the years when some of my most crucial and life-changing experiences took place. Those two years were transformational, in a way. I met a lot of people and lost some, too. During this period, I was at my best, constantly creating. I realised how easily I could put forth my thoughts, feelings and emotions into art," says the illustrator and watercolour artist.
"Painting is like being completely transparent and devoted to your canvas. Nobody judges you and neither are you afraid to be your most vulnerable self. While I'm painting, I'm constantly altering, assessing and adding on to the artwork I'm creating. Art makes me feel safe. It's almost like pouring your heart on to a canvas colour by colour, until you're finally content," she says
"There are plenty of ways in which art can be therapeutic. Personally, I like sketching random things or drawing mandalas when I'm stressed," she adds.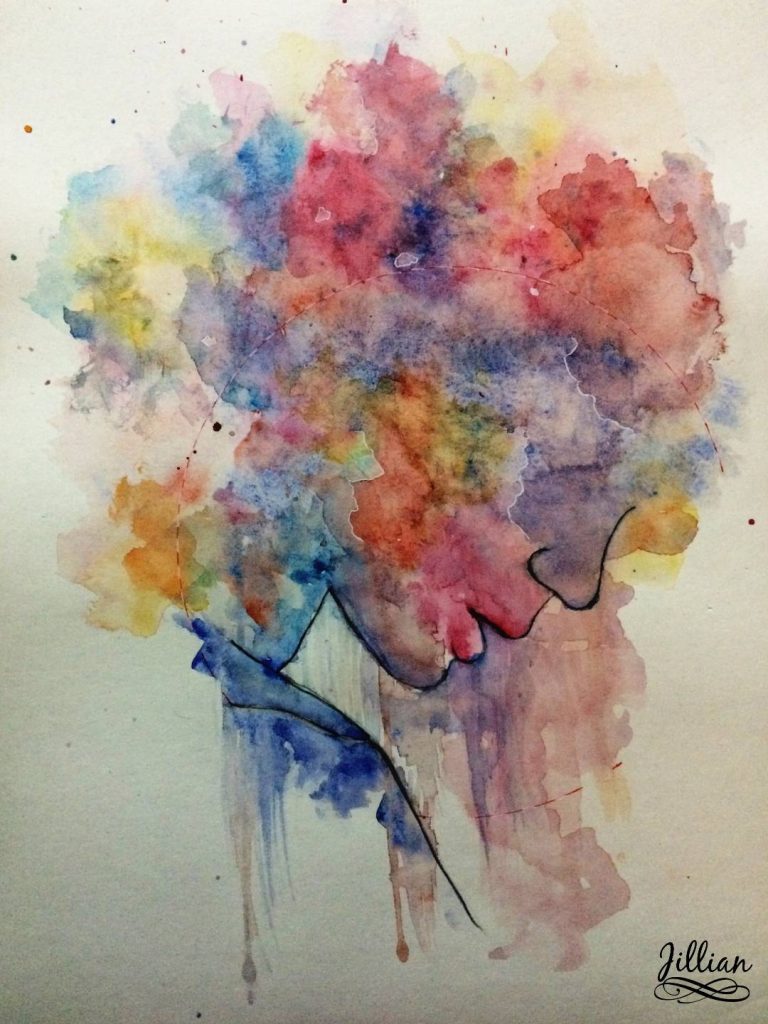 According to this article in Psychology Today, an analysis of existing literature by Stuckey and Noble, looking at 100 studies, found that creative expression "has a powerful impact on health and well-being". While passively consuming art can be beneficial too, it's actively creating it that seems to have more of an impact.
Twenty two year old Toncy Xavier, a watercolour artist, says that painting helped him in a very low phase — It was primarily loneliness that he fought, using his art.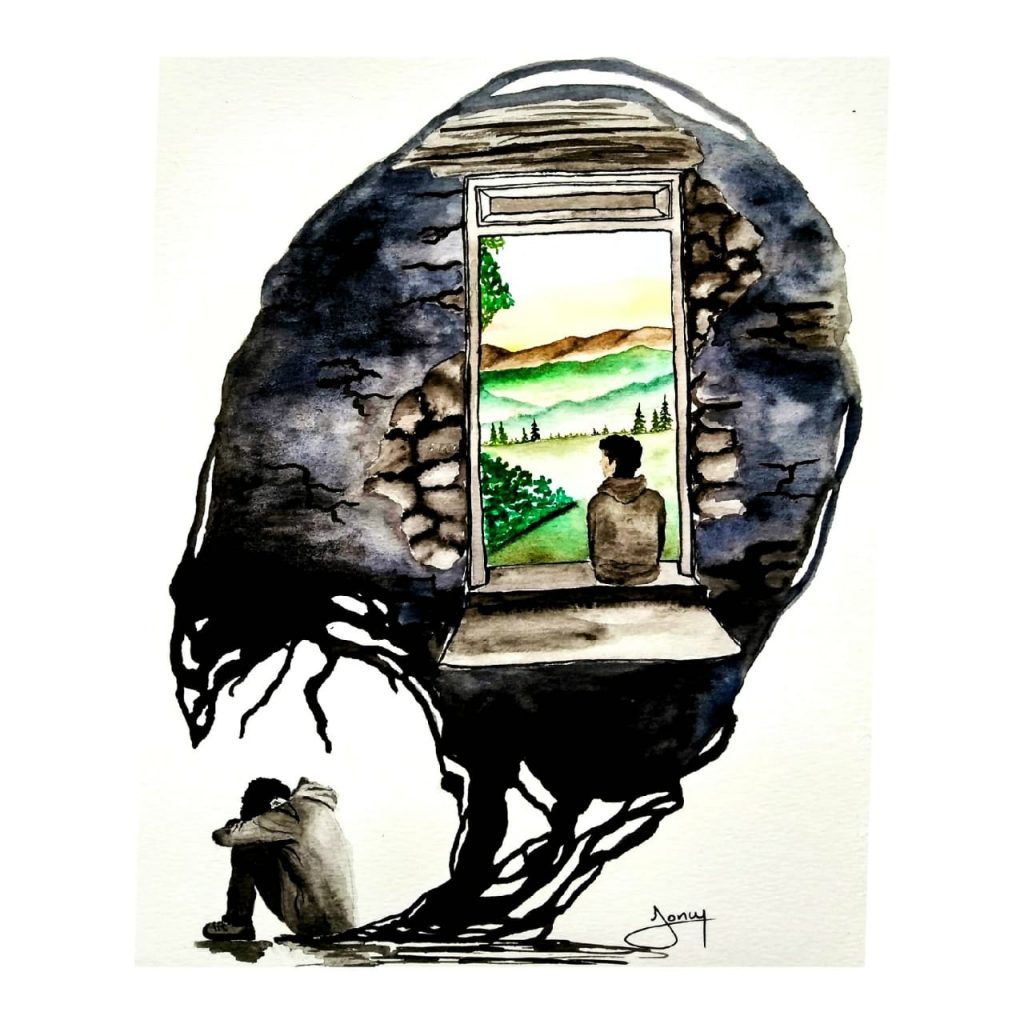 "Firstly, I was in a very low phase of my life when I started painting and it helped me come out of that phase in many ways. I tend to put across my emotions in my artworks…" he says. "Loneliness is one of the most negative feelings that I had felt during that phase, mostly created in my head due to petty momentary thoughts that I let grow. Art helped me channel these feelings into my paintings and think freely and openly. It was the source of positivity that I needed at that moment and continues to be."
Xavier also says that he feels art helps him channel his thoughts into his work, rather than "letting them go astray to grow and them affect me negatively…Sitting somewhere patiently and painting helps me realise that the problems that are affecting me then are mostly created in my head and how the solutions to them exist in my head itself."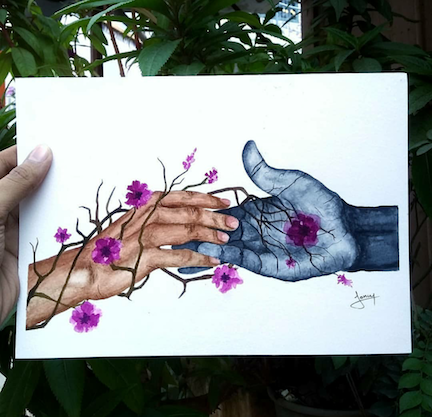 Ameya Dabholkar feels art has helped him communicate with people more openly, and grow as a person. "When I'm sketching, it feels like the entire world around me goes on mute and all of my energy and senses are focused on my artwork, I feel like everything around me stops and I cease to exist in this reality which makes me feel free and calm," says the twenty one year old sketch artist.
He takes a macro-view on the benefits of art for everyday life, too.
"In today's cutthroat competition, I believe that art can act as (people's) escape route to a much more relaxed and calm, free environment where the aim behind everything they do is not to complete the task at hand but to explore themselves, express themselves and have fun."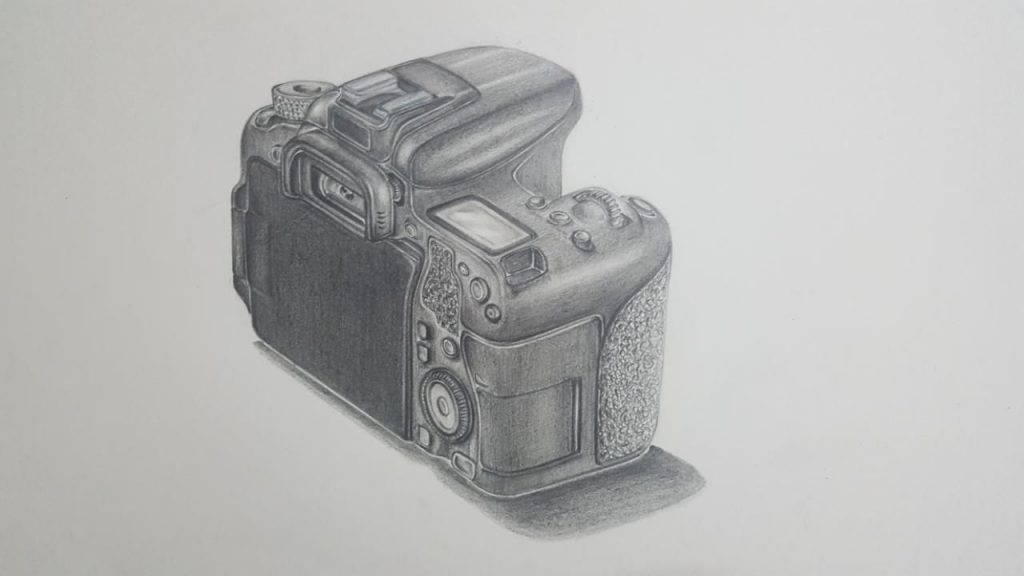 But moving beyond self-expression and the potential for wellness, let's take a closer look at what art has to do with mental health.
Melissa Walker, a creative arts therapist, in her TED talk, discusses how mask-making as an art form has helped soldiers who have survived war channelise their trauma, and heal.  She throws light on how advances in technology and neuro-imaging have showed us that there usually is an actual shutdown in the Broca's (the speech-language) area of the brain, after a person goes through trauma. This speechless terror, together with stigma surrounding mental illness or disorders and the fear of being misunderstood, prevented survivors from sharing their experiences, effectively leading them to shut out everyone else. But at some point, when they started practising the art of creating masks, it was observed that the act positively started helping them cope with the trauma and slowly, heal. "Trauma silences its victims, but art can help those suffering from the psychological wounds of war begin to open up and heal," Walker says.
Here in India, Aditi Kaul, an arts-based therapist at Fortis Healthcare speaks to The Health Collective about cases where arts-based therapy, combined with other therapeutic interventions, can help young people cope with depression. "In most clinical conditions including Major Depressive Disorder, there is a combination of different methods that are utilised for effective treatment, using a combination of approaches including, pharmacotherapy, cognitive therapy, arts based therapy," says. Kaul "The approach is tailored to each individual person based on their needs and proves to be effective when a combination of techniques has been utilised."  
SO WHAT IS ART THERAPY?
"Visual art therapy includes drawing, colouring, sketching, painting and craft work to allow individuals — through different techniques — to express their struggle, build insight, and work on cognition, mood elevation and identifying coping mechanisms," Kaul tells The Health Collective. "Taking time out for oneself to colour, draw and paint allows individuals to enhance positivity, relaxation, self-reflection and expression."
POINTS TO BE AWARE OF:  
Expressive Art Therapy or Art Psychotherapy is a psychological tool for therapeutic intervention that is carried out by a licensed Arts Based Therapist

Expressive Arts interventions include – visual art, writing, storytelling, theatre, movement, music, sand tray, poetry etc

One does not need to be a professional in the arts or "good" at the arts to come in for art based therapy

Art therapy is not just engaging in artwork, but the combination of using art based techniques to work on psychosocial well being, cognition and emotion

Expressive Arts therapies are used along with pharmacotherapy and other treatment processes based on individual clients to achieve the best outcome and growth
Mrs. Jayashree K, a psychology educator, also emphasises that one doesn't necessarily need to be artistic in order be able experience the benefits of art-based therapy. She describes art as a means of self-expression — various forms of expressive arts can tap different sensory modalities, aiding processing of events and relaxing the mind and the body. In general, art can be used by anyone to unwind, de-stress, and to increase self-awareness. She makes the important point that Art therapy is an intervention and is not to be confused with art class.
"The therapist, who is a trained professional, helps you as a sounding board, creates a non-judgmental atmosphere where you can express yourself and reflect on troubling thoughts and emotions. Over time, you can achieve emotional reparation too," she says.
She advises people going in for a session or considering art therapy to ask their therapists to clarify any doubts. "Your art isn't being graded. So take that load off your mind. Of course, the therapist will also address this anxiety about not being artistic, if that hinders the process."  
WHEN IS ART THERAPY PRESCRIBED?
"Art-based therapy works effectively in conjunction with other psychotherapeutic and psychopharmacological therapies. It is effective in both a group and individual format with a range of clinical disorders, from Depressive Disorders, Anxiety Disorders, Trauma and Other Related Disorders, Disorders of Childhood as well as with older adults…Arts Based Therapy has showed results in working with persons diagnosed with chronic physical illness like in oncology and dialysis, as well as in organisational set ups to look at stress management, interpersonal communication, teamwork etc," Kaul says.
We put the same question to Jayashree.
"Art therapy can be used across age groups for various issues – psychological and physical. It is commonly used with children as they have limited vocabulary and may be able to express themselves better through visual arts. It can also be used with adults for therapy, in medical settings as well as in organisations. For instance, art can help individuals diagnosed with terminal illnesses or those living with chronic pain to deal with their emotions. In organisations, expressive arts can be used to improve communication and for team building," Jayashree says.
She adds that it may not be for everyone — for example, there are some individuals who may not feel comfortable with this form of self-expression (possibly due to a belief that they are not 'artistic' enough, or simply because they are not used to expressing themselves through art).
"Some of them may be too anxious about what they create," she says, adding, "The therapist addresses such issues, but it is important that the person is comfortable with the approach as his or her active participation is essential for therapy to be beneficial."
Both these experts talk about how it is important to demystify Art-based Therapy, in order to enable and encourage more people to practice it, both as a wellness exercise and as a therapeutic tool.
"All of us have our share of challenges and wounds. Expressing ourselves in different ways can help us deal with them", says Jayashree.
Views expressed are personal. The Health Collective cannot substitute for expert advice from a trained professional. Do share your thoughts and feedback below!
Feature Image: Courtesy Ameya Dabholkar