Understanding Mental Health: What these Movies Have Taught Me
What are some of the movies that have made an impact on your understanding of Mental Health and Mental Illness? Here's a highly subjective but fasicinating shortlist of 9 films, in a two-part series.
By Ananya Borgohain
TW: Suicide
I believe nurturing mental health is not the lone preserve of clinical experts, but is also a responsibility which all of us as should acknowledge and shoulder. Our mental health is as pertinent as our physical health and needs as much proactive nurturing from all of us, regardless of whether we suffer from any clinical conditions or not. Every time we are taken aback when a friend or the rich and famous open up about their inner turmoil, we are acknowledging our lack of awareness about how the mind works.
Like when actor and comedian Robin Williams died by suicide, the world gasped at how effervescent he always seemed, as if he was incapable of being forlorn just because of his flamboyant characters on screen. When Top Gun director Tony Scott or Linkin Park singer Chester Bennington died by suicide, people were takien by surprise. I learned only posthumously that Bennington had struggled with depression from a very young age. We frequently either miss or overlook the signs.
(Editor's Note: If you or anyone you know feels distressed, please reach out to a professional for help. Some suicide prevention helplines in India include the government's 24/7 helpline KIRAN: 18005990019, Vandrevala Foundation's 24/7 helpline 1860-266-2345 and more are listed here)
I am also guilty of finding out about a lot of psychological conditions only after reading about them in books, watching in films or when a celebrity talks about them. This is in contrast to the fact that I know much more about a lot of physical ailments and do not hesitate to exercise, eat healthy or even take vitamins daily to keep said ailments at bay. But now, I have made a conscious choice to educate myself about mental health as well, and distance myself from echo chambers that can disrupt my state of mind. In this essay, I propose a way for people who are eager to learn more about mental health and be better allies and soundboards for those who seek help.
Here, over a two-part #longread I compile my favourite list of 9 American films since 2000 that provide an extraordinary array of visual material to study mental health. I would like to write about the relatively lesser-heard ones and so a Silver Linings Playbook or A Beautiful Mind etc. is not a part of it, neither are the pre-2000 classics such as Benny & Joon, Forrest Gump, and Rain Man. At the same time, I wanted to include thrillers such as Shutter Island, Split, Berlin's Syndrome, Identity, The Jacket etc but decided against it given that thrillers always pose the risk of sensationalising and even misinforming their audience. After all, despite being a classic, Psycho massively fails to distinguish between dissociative-personality-disorder and a murderer!
MY PICKS
1. Inside Out
The animated film Inside Out starts from the very basics and takes us carefully through all the components of our mind. It explains in vivid details the network of emotions in our brain and how they affect our interpersonal relationships.
The film is set inside the mind of an 11-year-old girl named Riley, who goes through a tumultuous time in her life as her family moves from Minnesota to San Francisco. Inside her mind, five emotions – Joy, Sadness, Fear, Anger and Disgust – work together in their headquarters to store Riley's experiences as core memories in coloured orbs every day, which are then sent to her long-term memory. During a scuffle one day with Sadness, Joy accidently knocks the stored memories loose and both Joy and Sadness fall out of the headquarters into the long-term memory storage. With only Fear, Anger and Disgust in charge of Riley's mind, all hell breaks loose and her personality begins to crumble.
This vivid and powerful film effectively demonstrates how the mind and its myriad emotions work internally, which then shapes a person's behaviour externally. As Dacher Keltner, professor of psychology at the University of California, who was consulted for this Oscar-winning film, wrote with Paul Ekman in the New York Times, "Our conversations with Mr. Docter [Pete Docter, director of the film], and his team were generally about the science-related to questions at the heart of the film: How do emotions govern the stream of consciousness? How do emotions color our memories of the past? What is the emotional life of an 11-year-old girl like? Studies find that the experience of positive emotions begins to drop precipitously in frequency and intensity at that age … But the real star of the film is Sadness, for 'Inside Out' is a film about loss and what people gain when guided by feelings of sadness. Riley loses friends and her home in her move from Minnesota. Even more poignantly, she has entered the pre-teen years, which entails a loss of childhood."
…The real star of the film is Sadness, for 'Inside Out' is a film about loss and what people gain when guided by feelings of sadness.

Dacher Keltner and Paul Ekman, New York Times
2. Still Alice
Based on neuroscientist Lisa Genova's bestselling novel of the same name, Still Alice is an independent film that narrates the heartbreaking story of brilliant linguistic professor Alice Howland (played by Julianne Moore), who's diagnosed with an early onset of familial Alzheimer's disease shortly after her 50th birthday. Moore's Oscar award for her performance in this film was dedicated to the director of the film, Richard Glatzer, who died of amyotrophic lateral sclerosis (ALS) soon after.
Once a renowned academician and an author who wrote a seminal book on linguistics – and with a happy and healthy family on the home front – Alice is reduced to someone who needs to feed basic information about herself in her phone to remember the next morning, or even leave a note for herself in the future to die by suicide when things become unbearable. She fails to find the bathroom of her own home and at a more poignant point, she does not recognise her own daughter.
Still Alice is unsettling and overwhelming, but serves as an important reminder of what families go through when their loved ones are diagnosed with mental illnesses. My admiration for the film is not only because it grips the audience and holds their attention to Alzheimer's but also because it serves as a template for a family to come together despite their differing approaches in life, to help someone they all love. The film teaches resilience and responsibility and that all of us, as colleagues, caregivers, friends and as a society are accountable to take care of those who are mentally fragile.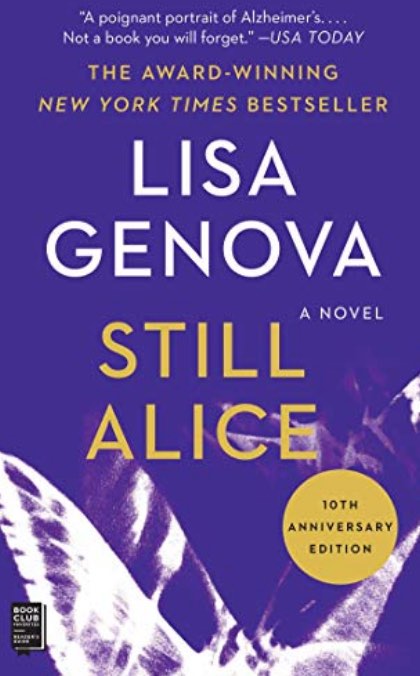 3. Little Miss Sunshine

A suicidal, gay, unemployed Proust scholar; a senior citizen with a drug habit; a Nietzsche-reader under a vow of silence; a young beauty pageant-aspirant; an overworked mother; and a failing motivational coach with a type A personality. They all need to take a trip together due to unavoidable circumstances. If this does not sound like the most dysfunctional arrangement, nothing else can! Their emotional affiliations towards each other are as out of sync as their van's mechanical parts. What then unleashes is a roller-coaster of hindrances, arguments, confessions and discoveries which, much to the audience's relief, bring in more catharsis than catastrophe. Little Miss Sunshine is a cult film to understand emotionally bankrupt people and their struggles.
I recently read in psychologist Sonali Gupta's book Anxiety that the reason why most people feel both unconditional love and age-old spite for their parents both at the same time is because of this psychological conflict called 'ambivalence'. So often we feel incompatible emotions particularly towards our families that it's difficult to evaluate whether the bond is strong or fragile. For me, Little Miss Sunshine is one such film that everyone who is torn between opposing evaluations about their families should watch.
4. Punch-Drunk Love
The UK appointed a Minister for Loneliness in 2018. Japan followed suit recently, after a surge in suicides during the pandemic. India too launched its first national mental health helpline, Kiran, during the pandemic. Covid-19 made it impossible to ignore that loneliness is an epidemic that needs to be tackled with the utmost seriousness. A film like Punch-drunk Love is a visual explanation to why so.
An unusual Adam Sandler film, Punch-drunk Love is the delightful and amusing tale of how Barry Egan (played by Sandler) finds love and takes on a criminal racket despite his social anxiety. Barry is lonely, has emotional outbursts, and requests for professional help. Unfortunately, his family is shocked at the possibility of him needing counselling. To shift his focus, Barry buys innumerable pudding boxes to exploit a loophole in the promotion campaign of a frozen food brand that he believes can win him a million frequent flyer miles. When his loneliness reaches its peak, he calls on a phone-sex hotline and gets entangled in a web of blackmail, extortion and violence.
Although a comedy, the film underlines the trauma that can unravel if one's call for help goes unanswered. Words like "oddball" are so often casually dropped for the socially awkward, without the consideration that maybe our obliviousness to their hardships makes them awkward.
Do you have your own shortlist or go to list for movies you love that have made you see Mental Health or Mental Illness in a different light? We would love to hear from you! Do share your feedback with us right here or Tweet us @healthcollectif.
Read Part Two of this series right here
Feature image by Rawpixel.com