Avoid Stereotypes, Navigate Your Way to Mental Health
Havovi Hyderabadwalla is a clinical and forensic psychologist, who believes that the knowledge of psychology is a powerful tool that can improve lives. Edited excerpts of her interview with The Health Collective's Sukanya Sharma.
Can you take us through any gender-related stereotypes?
Some of the common stereotypes which are extremely prominent in parents today is 'boys are blue and girls are pink.' 'Boys don't cry, girls do', 'You fight like a girl.' You have parents discriminating and segregating during ages where children are forming concepts especially those related to gender. 'Boys don't cry because boys are strong' — Statements like these are extremely unhealthy in nature. Crying or being sad is not gender-specific. It's only human. In fact women are emotionally stronger because they are given emotional freedom or a conduit to cleanse their system. (It) makes them more resilient in nature.
Any stigma that you feel women face more in the field of mental illness or getting help?
Women are more open to seeking help than men which is amazing to see in today's' society. In my personal practice, I see a lot more women than men. They are more in tune with their emotions and are aware that they would benefit from receiving an external opinion.
ALSO READ: MENTAL ILLNESS, STIGMA AND GENDER STEREOTYPES
As someone who teaches —  give us a sense of your journey. What drew you to psychology? And what were some hurdles or challenges?
Teaching was inevitable for me. I come from a family of teachers. Even as a child while we would play games I always enjoyed being the "teacher". My friends always told me I was a fun teacher. As far as hurdles go, after entering the system you realise that there is a lot of pedagogic teaching. Students are use to being spoon fed and not thinking and applying their knowledge. I teach my students that that's not how it works on the outside world. I make sure I impart application oriented knowledge. We cannot continuously teach the future about the past. We have to be able to equip them for the future.
ALSO READ: YOUR STORIES: PHANTOM PAIN, PTSD, AND FIBROMYALGIA
What are some of the stories you'd like to share when it comes to the importance of prevention or self-care as well as awareness?
Life has become a rat race. There are a few who have been able to step out of the rat race and build a healthy regime for themselves. As most of us know – "Health is wealth." We have to look at health as a puzzle which is made up of the mind, body and spirit. It is not just the body.
Check yourself whether you are stuck in a mundane routine.
Do you want to be stuck there?
Do you want to do something different?
Are you growing as a person?
How can it be different for you?
All work and no play makes jack a dull boy. I urge people to not just go to the gym or a run but engage in activities which are independent of mundane routine and make you happy. Try something new. Every city has a lot of opportunities to try something new.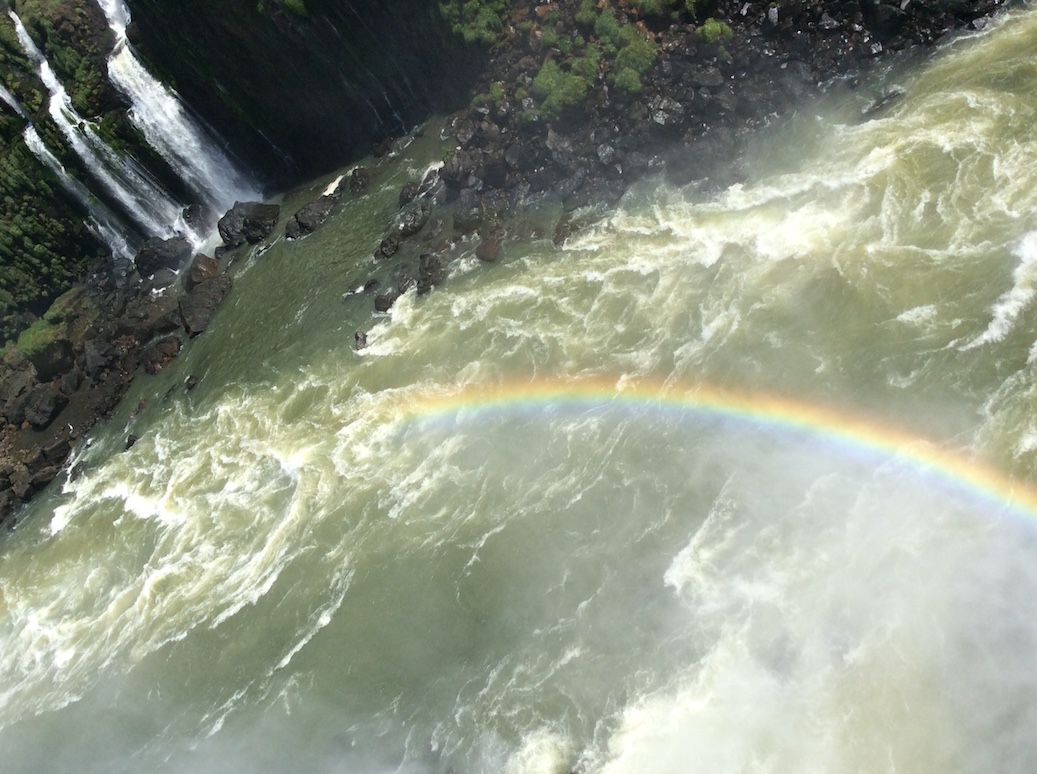 Photo Courtesy: Neela Venkatraman
What is forensic psychology? What is your work like?
It is the study of Psychology and the legal system. One can understand the different aspect of the legal system and how it can benefit from psychology. To draw a familiar picture — Sherlock Holmes, Pink Panther are all based on the psych aspect of crime. Forensic psychologists also work with rehabilitation of victims of sexual violence, physical or emotional issues, victims of crimes who eventually develop different psychopathology e.g. depression or post traumatic stress disorder.
Share something on how you would come to a diagnosis?
Just as a doctor sits and listens to a patient, prescribes tests and gives medication, psychologists do the same. In place of medication, we prescribe a certain therapy. We tend to chart out a road map of interventions which we feel are best suited to individual needs.
…
A lot of clients walk in with real but general life problems which generally they cannot handle as they are almost on the brink of emotional burn out or they are burnt out. They find themselves caught in repetitive patterns of behaviour which they spiral into and cannot resolve why. E.g. a person is divorced three times over and finds himself or herself on the verge of a fourth divorce. It's definitely not karma. As a mental health professional, we help them understand "why him?"
I also get a lot individuals in their late adolescence to early adulthood who may be facing a lot of anxiety as well as depression. It's a relief to see that the younger generation is more open to receiving help to make healthier decisions which result mostly in happier futures.
How much does it cost to get a diagnosis? What are the various tests that take place, and what are the costs and requirements for the same? Where can people access help for free to lower prices?
Psychological tests differ in price range just as physiological tests do. It also depends on the seniority of the practitioner. We now have in-house psychologists in various schools and many workplaces. There are independent companies such as Mind Mandala which deliver mental health care services, from psychological testing to therapeutic interventions. Government hospitals do these tests for a very low cost or sometimes for free. However, private practitioners will have their professional charges. One should be as open to getting care for the mental health as they are for their physiological health. It is an investment for a healthy future.
What are some challenges when it comes to raising awareness about psychology? Anything you'd like to highlight?
Currently, the stigma still stands where people tend to label others as "crazy", "mad", "weak", (and say) "you will get over it. It's just a phase." It may not be a phase and you may not get over it. Get the help. It does not make you weak. In fact it will be the most sensible thing you would do for yourself or suggest to someone who needs it. It is a human life at the other end which has to be handled with care.
We live in an era where women are travelling space or climbing mountains and men are the best chefs or leading makeup artists. People, whether family or friends, need to help each other by supporting and channeling each others energy into becoming the best version of themselves.
Havovi Hyderabadwalla completed her Masters in Forensic Psychology Studies from the University of York, UK and her Masters in Clinical Psychology from SNDT University. She has taught at National College, Bandra, and SNDT Women's University.
*This post was updated on March 12, 2018 to reflect that Havovi Hyderabadwalla is no longer teaching at the National Association of the Blind.
Disclaimer: Material on The Health Collective cannot substitute for expert advice from a trained professional
If you would like to share your story, do write to us here or tweet us @healthcollectif