Interlocking Realities: How Lego Played a Role as a Catalyst
By Aparna Piramal Raje
Ayesha Billimoria looks slightly anxious at the start of a recent 'LEGO Serious Play workshop on exploring your mental health'. The athlete, coach and founder of Project Fit.Girl, an initiative to encourage sports amongst rural Indian girls, shares her anxieties, vulnerabilities, hopes and dreams as she builds one LEGO model after the other. After two hours, her personal life-vision is laid out in front of her: a school built to train young girls in sports, complete with running track, buildings and equipment, made out of colourful LEGO bricks and pieces. At the end of the workshop she tells me, "I feel lighter now."
Later, she uploads a video on Instagram where she writes, "Yesterday for the first time I put together my vision on the table. With the @lego Serious Play organised by @aparnapiramalraje I was able to finally see my goals clearly."
My team and I organised the LEGO ® Serious Play ® (LSP) workshop on Exploring Your Mental Health at The Quorum Mumbai as an intimate gathering of eight mental health advocates, creators and social media influencers, to celebrate World Mental Health Day. LSP is a research-based creative problem-solving methodology that has been specially developed for adults and organisations of all types. It can be applied in a wide range of contexts, tackling organisational issues such as teamwork, innovation, branding, diversity and inclusion and yes, mental health, in an innovative way. No prior knowledge of LEGO or model-making is required to participate in these workshops and they can be conducted in any language and for a variety of age groups. I am one of several LSP certified facilitators in India, a growing global tribe. 
LSP workshops are very immersive for attendees. By building with one's hands and not filtering thoughts with one's minds, LSP workshops inevitably lead to valuable, often subconscious, insight. "I had gone to attending this workshop with an open mind, curious to understand what it had to offer. At the end of it, was astonished how much clarity it brought to understand myself. As a participant rightly said, the three-dimensional form of expression is key," says Vijay Nallawalla, an author and mental health pioneer.
ALSO READ
As a facilitator with a passion for creativity and committed to promoting conversation on mental health in our society, I find it very satisfying to be able to create a safe space and help individuals enhance their understanding of themselves, in a short timespan. The unique nature of LEGO lends itself to creative storytelling, and is easier to play with than drawing, colouring or writing (all popular workshops tools). LEGO doesn't demand perfection, one participant told me.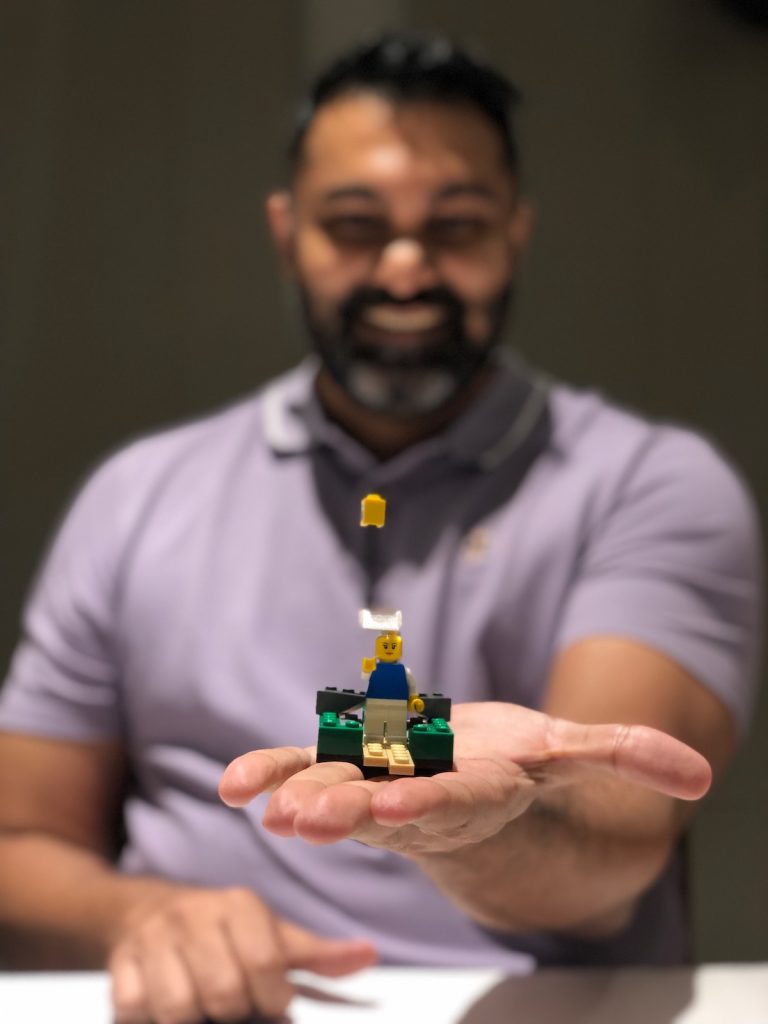 Play has immense, often overlooked benefits for adults, and their emotional and mental well-being, according to experts. "The truth is that in most cases, play is a catalyst. The beneficial effects of getting just a little true play can spread throughout our lives, actually making us more productive and happier in everything we do," writes Dr Stuart Brown. A medical doctor, a psychiatrist and a clinical researcher, he is the author, along with writer Christopher Vaughan, of Play: How It Shapes the Brain, Opens the Imagination, and Invigorates the Soul. "Play is the vital essence of life. It is what make life lively," he says, adding it is "a force that allows us to both discover our most essential selves and enlarge our world. We are designed to find fulfilment and creative growth through play."
The intimate nature of these workshops can be limiting – it works best for group sizes of 8-15 people at most. But for those who attend, it is deeply enriching. If you or your organisation are looking for a creative solution for small teams, LSP is a good place to start building a new, collective future.
---
About the author: Aparna Piramal Raje is the author of Chemical Khichdi: How I Hacked My Mental Health and a LEGO® Serious Play ® Facilitator
Feature image courtesy: Kriti Krishnan
---