Coming Up: Webinar on Mental Health and Reporters
Calling all reporters and journalists!
Do register for free at: http://bit.ly/2yK5fif to join a Webinar on Reporting and Mental Health.
This is in partnership between Sangath, the Schizophrenia Research Foundation and The Health Collective.
Hear from reporters on the challenges on reporting around Covid-19 and from wonderful speakers with advice, insight and tips: Manoj Chandran of the White Swan Foundation, Tanmoy Goswami, Kajal Iyer and Dr Mangala of the Schizophrenia Research Foundation.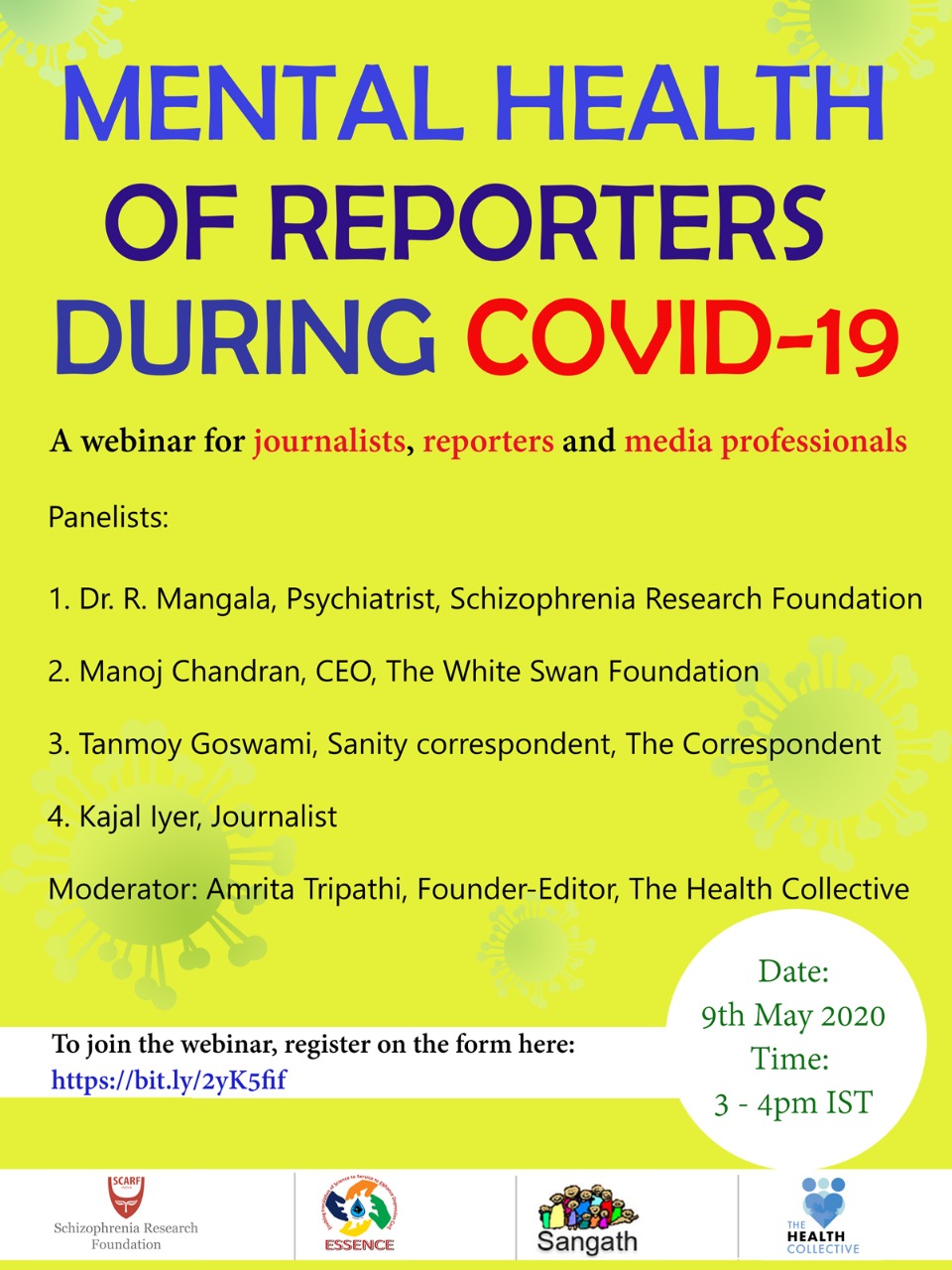 Feature image by Natasha Spencer on Unsplash